For Denver Homeowners
3 Ways To Sell For The Best Price
There are several reasons that influence a homeowner to sell a property.
You may have to move out of town for employment, or maybe you want to upgrade or downsize to a different home and neighborhood for personal reasons.
In all of our experience helping buyers and sellers negotiate real estate transactions over the years, there are three things we have noticed that help sellers get the most money for their property, regardless of their unique circumstances.
Tip 1 – Compare Agents, Not Estimated Net Profits
At the end of every real estate transaction is a check that a seller either receives from escrow or has to write. This final dollar amount depends on a number of things including sales price, money owed on existing mortgages, real estate commissions and other seller contributions towards buyer closing costs.
One factor that most sellers don't think about up-front is the cost of holding on to a property while they wait for the right market conditions, government intervention, sales price or purchase offer.
A real estate agent who specializes in listing and selling properties will help you make an informed decision on what price you should consider listing your property at, as well as what bargaining chips to include when you find a motivated buyer.
Most importantly, an experienced listing agent will be able to set your expectations accordingly so that you don't waste time or money pricing too high or low.
Tip 2 – First Impressions Last
The second home seller tip is to focus on those first impressions that immediately influence the way a buyer feels about your listing.
Even real estate investors who are motivated by the bottom dollar can be swayed by their emotions when comparing similar properties in a neighborhood.
A clean and welcoming front entry is a great place to start. Removing clutter from counters, multiple family photos from walls or unnecessary furniture will help increase the appearance of space.
You can also thin out closets and cabinet shelf space to help make it easier on the new buyer to imagine how their personal items will fit.
Tip 3 – Include Loan Programs In Marketing
Our third tip for home sellers involves a strategy that will help you increase your chances of meeting more potential buyers by including loan program information within your agent marketing material.
Keep in mind that many motivated home buyers may not have a relationship with an experienced mortgage professional who has given them all of the options available for a number of down payment or monthly payment scenarios.
However, your personal mortgage lender could provide your listing agent with a few loan programs and estimated pricing options that your property is eligible for.
An example where this could benefit you financially is if you have some minor cosmetic renovations that could be included in your buyer's mortgage instead of you having to pay for the home improvement costs up-front or result in a negotiated drop in price.
Educating buyers on their financing options for your property will help you increase your chances of meeting the right buyer for your listing.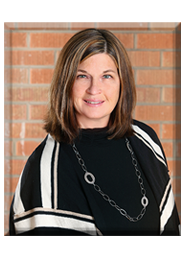 Choose Lori for all your Denver real estate needs and please don't hesitate to call with any questions you may have @ (720) 940-3052 whether they are about buying or selling. Read more Top Buyer Tips or Top Seller Tips.
CLICK HERE for an instant online property valuation report.