Denver Short Sale Info
What Is A Short Sale?
If you need to sell your Denver property and you owe more on your mortgage than it will appraise for, then a Short Sale transaction is an option that might be accepted by your bank in an effort to avoid foreclosure.
A short sale is a real estate transaction where a homeowner is facing a hardship and gets permission from a bank to sell their property for less than they owe on the mortgage.
While it is generally beneficial for a bank to grant an approval on a short sale in order to avoid an expensive and time consuming foreclosure, the seller generally must prove a hardship.
Types Of Hardships For A Short Sale
Banks consider three main factors when determining whether or not a seller qualifies for a Short Sale:
Financial Hardship:
A financial hardship is defined as something that has changed in the borrower's financial situation between now and the time they originally obtained the home loan that is making it difficult to continue paying the monthly mortgage payments.
Possible Examples:
Divorce
Unemployment
Death In Family
Illness
Job Transfer
Medical Emergency
Increase In Mortgage Payment
Monthly Shortfall:
A monthly shortfall is a budget that shows it is impossible for a borrower to continue meeting their monthly mortgage obligations due to the financial hardship.
For Example, if a borrower's monthly income is $4,000, yet their total monthly obligations are $6,500.
Insolvency:
As it relates to a Short Sale approval, insolvency is basically when a borrower does not have enough liquid funds available to pay down the balance of their mortgage in order to sell their home.
This is obviously where it is beneficial to have the guidance of a specialized real estate attorney, Certified Public Accountant and Financial Planner, which Lori Lee has referrals to on demand.
Why Choose A Short Sale Vs. Foreclosure?
If you are unable to pay your mortgage payment, and a loan modification is not the long-term answer for your scenario, it is significantly beneficial to attempt a short sale before you simply walk away and give your home back to the bank in a foreclosure.
A foreclosure is considered by banks an abandonment of a debt, and may be held against you by future creditors and employers for several years.
In addition to the negative credit score implications, there is a possibility that your previous lenders will file a deficiency judgement and basically sue you for their losses during the foreclosure process. Bankruptcy is generally your only protection if it gets to that point.
However, in many instances a short sale can be negotiated where the debt is settled at the time of sale, releasing the borrower from any possible future liens or repercussions.
A Short Sale is an alternative to foreclosure and may be an option if:
You are ineligible to refinance or modify your mortgage
You are facing a long-term hardship
You are behind on your mortgage payments
You owe more on your home than it's worth
You have not been able to sell your home at a price that covers what you still owe on your mortgage
You can no longer afford your home and need to leave
Important: If not negotiated properly, the seller may face a potential deficiency judgement from the bank(s) once a Short Sale has been closed.
If you are underwater and facing a hardship, please give Lori Lee a call today at (720) 940-3052 to talk about your options. With lending guidelines changing, there are loan programs emerging that allow buyers with a recent short sale history to be eligible for a mortgage much sooner than if they had a foreclosure.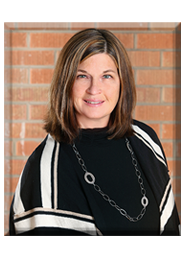 Choose Lori for all your Denver real estate needs and please don't hesitate to call with any questions you may have @ (720) 940-3052 whether they are about buying or selling. Read more Top Buyer Tips or Top Seller Tips.
CLICK HERE for an instant online property valuation report.