For Homeowners In Denver
Preparing To Sell Your Denver Property?
If you are selling a property in the Denver area, please check out the list below full of valuable links, checklists and seller resources.
If you have any questions about selling your Denver, please give Lori a call today at (720) 940-3052.
Step One: Define Your Motivation For Selling
Whether it is a change in lifestyle or a financial decision, there are many reasons sellers choose to list their properties on the market for sale.
Homeowners who owe more on their loan balance than their property will appraise or sell for may have to explore the option of a Short Sale transaction in order to get out from under their upsidedown mortgage and start fresh.
We have to establish clear priorities and expectations between speed to close and net-revenue to the seller.
Depending on whether we are in a buyer's or seller's market, speed to close may impact net revenue due to how competitive we have to be on price and concessions to the buyer.
We also need to prepare a move-out plan based on where they are moving and if they will be buying or renting. Again, impacted by the state of the market.
Questions To Help Determine Motivation For Selling:
How fast do you need to sell?
What are your future goals?
Is this an emotional or financial decision?
Have you considered renting your property instead?
Do you need to sell before you can qualify for a new mortgage?
Step Two: Understanding The Economics Of Selling
Location and available inventory are two primary factors that determine what buyers are willing to pay for real estate.
Your expected final sales price will also be impacted by whether we are in a market that favors buyers or sellers.
Depending on the market conditions, location and comparable inventory, your listing price should be consistent with similar homes in your neighborhood. This will be the important part of the process that an experienced real estate agent will help you with.
Resources For Understanding And Determining Value:
Step Three: Plan Your Selling Strategy
As soon as your motivation for selling has been clearly defined and your financial expectations are appropriately set based on market conditions and comparable properties, the final step is to put a plan together for getting your property in front of potential buyers.
Advertising your property is one component of the selling process. You also have to negotiate with buyers on a final sales price and contract terms.
Questions To Consider For Planning Your Selling Strategy:
Will you use a real estate or sell by owner?
What expectations do you have from an agent?
How available will you be to preview offers?
What renovations or upgrades do you need to make to pass an inspection?
Will you include upgrades in the listing price?
Are you comfortable holding an open house?
Are there restrictions for buyers to view your property?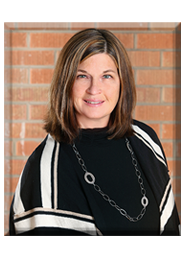 Choose Lori for all your Denver real estate needs and please don't hesitate to call with any questions you may have @ (720) 940-3052 whether they are about buying or selling. Read more Top Buyer Tips or Top Seller Tips.
CLICK HERE for an instant online property valuation report.