For Denver Home Loans
Top 3 Tips For Getting The Best Mortgage
Shopping for the best mortgage rate or loan program is easier than you may think, provided you follow a few basic rules when interviewing lenders.
The mortgage lending environment has experienced drastic changes over the past 15 years with the rise and fall of alternative loan programs that ultimately contributed to a period of uncertainty in the Denver housing market.
However, the top advice for getting the best home loan has remained consistent throughout.
If you are in the process of shopping for a home loan to purchase a property in Denver, keep the following three tips in mind and you'll have a better mortgage experience.
Tip 1 – Determine Your Personal Budget
The first tip is to determine your own personal budget. Many homebuyers make the mistake of searching for homes to buy in a general price range first and then asking a lender to figure out a way of helping them qualify once they've found a home they like.
Instead, you should set your own maximum mortgage payment that you are comfortable with based on all of the other extra monthly expenses or savings goals that typically don't get factored into loan qualifying scenario.
At this point, your lender can help you structure a down payment plan based on all of the various loan programs you and a possible property may be eligible for. This will also help your real estate agent know exactly what price range to search in, as well as how to negotiate with the seller for contributions towards closing costs or possible home renovation expenses.
Remember, the best mortgage is one that you can comfortably afford during good and challenging financial times.
Tip 2 – Know Your Credit Reputation In Advance
The second tip to finding the best mortgage is to know what your credit scores look like up front.
You want to be prepared for any questions a lender may have when they run your full credit report during the loan pre-qualification process.
According to a recent CNN Money report, identity fraud hits a new victim every 2 seconds, which basically impacted 13 million people in 2013 alone.
Many loan programs and interest rates are credit score driven, which means you might need to work with your lender on a 45 to 90 day loan approval plan while you go through the process of cleaning up any discrepancies on your report.
It's important to thoroughly go through your credit findings with your lender so that they can point out any potential items that might help improve your score, and therefore make you eligible for the best possible rate or program available to your unique scenario.
Tip 3 – Shop Lenders, Not Interest Rates
Our final tip to getting the best mortgage is to shop for an experienced mortgage professional instead of shopping for the lowest rate of the day.
Rates for refinances and purchase loans change multiple times a day, and rates are unique to each borrower's unique scenario.
Loan program, property type, loan amount, appraised value, lock period and credit scores are a few factors that determine the rate of the moment.
Be aware of lenders who quote quick rates over the phone without getting your complete story.
Next, ask what tools they use to monitor market and rate movements so that they can truly guarantee you'll get the best rate.
Regardless of whether you understand their explanation, the point is to make them earn your trust and confidence that they are the best lender for you.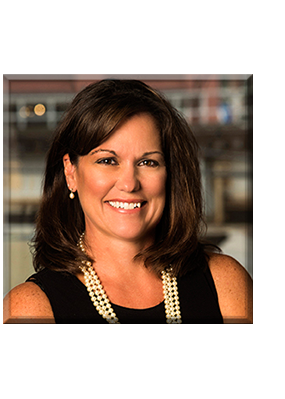 Jody Bruns / NMLS# 831033
Jody is a mortgage lender in Denver and is available at (720) 692-7245 if you have questions about home loans or mortgage programs in CO.
CLICK HERE for an instant online property valuation report.