How To Refinance Your Loan
Guide To Refinancing Your Mortgage
Lowering monthly mortgage payments by refinancing into a better interest rate is one of many reasons CO homeowners choose to refinance their current home loans.
The Most Popular Motivations For Refinancing Include:
Mortgage Rate Drop
Lower Payments
New Mortgage Program
Debt Consolidation
Cash-Out For Home-Improvement
Refinancing out of an Adjustable Rate
Denver Refinance Options
There are several loan programs with special guidelines that make it easier to lower your mortgage interest rate or adjust the payment terms. Below is a list of the most popular refinance programs:
FHA Streamline Refinance Eligibility Requirements
Existing mortgage needs to be insured by FHA
Borrower must be current on their loan payments
Refinance must lower monthly principal and interest payments or be converting from an adjustable rate mortgage (ARM) to a fixed-rate mortgage
Cash-back is not an option for the FHA streamline refinance
The Streamline Refinance (Federal Housing Administration) FHA mortgage was designed to help save time and resources by reducing the typical paperwork and underwriting guidelines required for traditional conventional loans.
---
VA Streamline Refinance Program (IRRRL)
The VA Streamline Interest Rate Reduction Refinance Loan, known as the IRRRL, is one of the most common mortgage refinance program for our eligible Veterans and service members.
Lower interest rate and mortgage payment
No out-of-pocket expenses
You Do Not have to use your current lender
You Do Not have to get a new Certificate of Eligibility
No cash-out allowed, only a reduction of interest rate
Not primary residence OK, as long as you certify that you previously owned the property
The VA IRRRL Streamline Refinance is a popular refinance option for eligible VA borrowers due to the streamlined qualification process, limited closing costs and reduced paperwork. The VA IRRRL Streamline was created to help lower the interest rates of homeowners with existing VA mortgage loans.
The VA is very specific on what the refinance must do for their borrower. To ensure that the homeowner benefits from a refinance, the VA requires that the new monthly payment or interest rate must be lower than the current existing mortgage.
---
Eligibility Requirements for HARP 2.0
Fannie Mae or Freddie Mac owns or has guaranteed the first loan
The loan was closed loan prior to May 31, 2009
Borrowers must be current with mortgage payments
Borrowers owe more than their home is worth, or there is minimal equity
All mortgage payments have been prompt in the past 6 months
No sixty (60) day late payments in the last 12 months.
The Home Affordable Refinance Program was amended in October of 2011 through an agreement between the Federal Housing Finance Agency (FHFA), Fannie Mae, and Freddie Mac, in order to assist responsible homeowners by allowing them to refinance with today's low interest rates, regardless how underwater their mortgage is.
---
Basic Requirements for a USDA Loan Refinance
Mortgage to be refinanced must already be a USDA loan
There must be a financial benefit resulting from the refinance
Borrower must be current on the present mortgage payments
The United States Department of Agriculture (USDA) created a streamline refinance option with intentions to assist the many thousands of rural homeowners who have been left in a rough financial situation after the collapse of the housing market and who currently have loans insured by the USDA.
Common Refinance Questions
I have to refinance with my current mortgage company?
No, you may choose any company to refinance your mortgage since the new loan will replace the existing mortgage.

Is it easier to refinance with my current mortgage company?
It is possible that your current mortgage company may require less documentation, but this could add additional cost or a higher interest rate. Do you homework and shop around to make sure you're getting the best deal.

Will I automatically qualify if I've never made any late payments?
No, you will have to qualify for your new refinance. However, certain programs will allow for reduced documentation like a FHA to FHA Streamline Refinance.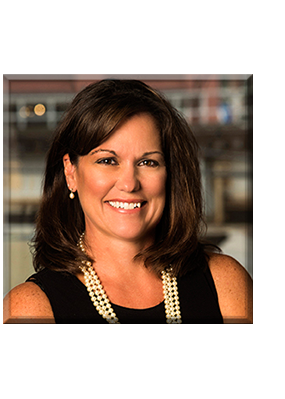 Jody Bruns / NMLS# 831033
Jody is a mortgage lender in Denver and is available at (720) 692-7245 if you have questions about home loans or mortgage programs in CO.
CLICK HERE for an instant online property valuation report.