How Do I Get A Pre-Approval Letter?
Three Steps To A Full Loan Approval
Getting approved for a mortgage to purchase a home in Denver is not as complex or challenging of a process as long as you keep open lines of communication with your lender and provide timely responses to questions or document requests.
There are a few basic steps involved with the pre-qualification and final loan approval process. Being prepared up front by having your documents in order and aware of any discrepancies or questions that might show up on your credit report will allow your lender to give you a more accurate pre-approval.
Step One – Discovery and Eligibility
The First Step in the mortgage approval process is having an initial consultation with a mortgage professional to discuss your monthly budget and down payment goals.
This is also where a formal application is completed and is submitted through an automated online underwriting system that pulls a credit report.
Based on your income, employment, credit history and some information about the type of property you anticipate to purchase, your lender will be able to present a few loan program options that your unique lending scenario is eligible for.
Step Two – Documentation And Calculation
A good rule-of-thumb is to be prepared to provide documentation for anything that might impact your loan approval.
Besides the obvious employment and banking information, you may have to gather paperwork for residence history or any questions on your credit report.
It is the lender's job to make sure that all the relevant documentation is obtained from the borrower in order to minimize delays.
Lenders approve a borrower based on the "Four Cs" of underwriting standards:
CAPACITY is the analysis of comparing a borrower's income to their proposed debt
CHARACTER refers to a borrower's credit history and credit score
CAPITAL is in reference to a borrower's assets and financial stability
COLLATERAL takes into consideration the home / real estate
By calculating these 4 Cs, your lender is able to provide an initial pre-qualification letter with specific loan terms, closing costs and estimated monthly payments and interest rates.
This pre-approval is typically waiting on an appraisal, which will allow the lender to analyze the property before issuing a full and complete loan approval.
Step Three – Final Underwriting
As soon as the appraisal is received along with any inspections or other program specific documents, your loan goes through a final underwriting sign-off and is prepped for loan documents.
Anxiety and stress tends to run a little high when the lender and borrower are moving into this final step near the end of the closing date agreed to in the purchase contract.
This is why it is so important to meet with a lender before you start submitting offers on properties.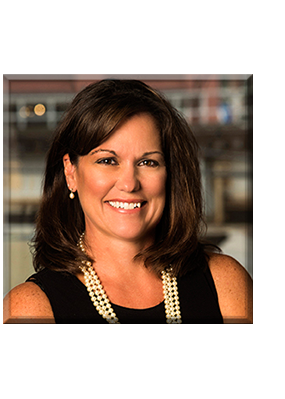 Jody Bruns / NMLS# 831033
Jody is a mortgage lender in Denver and is available at (720) 692-7245 if you have questions about home loans or mortgage programs in CO.
CLICK HERE for an instant online property valuation report.