For Underwater Loans In Denver
Refinancing An Upside-Down Mortgage
The HARP Refinance Program was established with underwater homeowners in mind. Eligible homeowners in Denver who owe more than 125 percent of their property's value have a limited time to take advantage of lower interest rates and refinance into a better payment or more stable loan program.
Denver HARP Refinance Eligibility
The CO Home Affordable Refinance Program (HARP) also known as HARP 2.0, DU Refi Plus or the Obama Refinance Program is designed to assist Denver homeowners with refinancing their mortgage when the value of their home has declined. The HARP Program is a federal program of the United States originally set up by the Federal Housing Finance Agency (FHFA) in March 2009 under President Obama's Making Home Affordable Program to help underwater and near-underwater homeowners refinance their mortgages.
The new CO HARP mortgage has to benefit the Denver homeowner in one of the following ways:
The HARP mortgage lowers the monthly interest rate and/or payment.
The HARP mortgage reduces the mortgage term.
The HARP mortgage Provides a more stable loan than the existing adjustable rate or interest only loan.
The CO Home Affordable Refinance Program (HARP) was made to help families who are looking to refinance their current mortgage but are having trouble doing so, because the value of their home has decreased.
The HARP Program helps borrowers in Denver establish a more affordable and stable home loan by refinancing their current mortgage. This program was established in order to help near-underwater and underwater homeowners refinance to a lower mortgage rate.
Denver HARP Loan Requirements
Requirements of the Home Affordable Refinance Program (HARP)
Your history mortgage needs to have been perfect for the past 6 months meaning, no late payments in order to be eligible for the HARP Loan Program. Your mortgage history should reflect no more than one late payment within the past 12 months while still maintaining a perfect payment history within the last 6 months.
A few other requirements for eligibility for the HARP Program are listed below:
A credit score of at least 620 or higher is needed.
Debt-to-Income must be below 45%.
Perfect mortgage payment history within the past 6 months.
Must be current on your mortgage payments.
Your current home loan is owned or guaranteed by Fannie Mae or Freddie Mac.
You currently owe more than your home's worth, or there is minimal equity in your home.
You have had no 60 day late payments in the past 12 months.
The CO property types that are accepted by the HARP Mortgage guidelines are consistent with Fannie Mae and Freddie Mac guidelines including:
Detached Single Family Residence
Attached 1-4 units
Condos
Town Homes
Planned Unit Developments
Manufactured Homes
Loan-to-Value Requirements
The newly updated HARP 2.0 has shown a great success with positive impact on even more underwater homeowners by removing the particular key barriers now allowing Loan-to-Values exceeding 125 percent.
The value of a property can be determined in several ways, but the most common are:
Appraised / Surveyed Value – Depending on jurisdictions, some form of appraisal of the value of the property is required by a licensed professional appraiser.
Estimated Value – Lenders or other parties involved may use their own internal estimates, where no professional appraiser is needed.
Actual / Transaction Value – usually taken to be the purchase price of the property.
The new and revised HARP Loan Program has made it possible to refinance for many underwater homeowners that once seemed impossible by expanding their qualification requirements on Loan-to-Value limits.
Appraisal Requirements for HARP 2.0
Even though the new updates to this program are intended to give borrowers with a Loan-to-Value (LTV) ratio above 125% the ability to refinance, lenders may still run an online valuation or require a full appraisal. A good rule-of-thumb to follow is that loans under 125% LTV will generally not have an appraisal.
The following properties may be eligible for an appraisal waiver with a HARP 2.0 refinance:
1 unit properties for Fannie Mae DU Plus.
1-2 unit properties for Freddie Mac Relief Mortgage – Open Access.
Loan-to-Values greater than 80%.
Detached or attached properties (condominiums/townhomes).
If you have an existing second mortgage or home equity line of credit and receive an appraisal waiver, it's possible that the second mortgage lien holder may require an appraisal. It is unknown if your appraisal is going to be waived until your loan application is completed and submitted to Freddie Mac or Fannie Mae's automated underwriting system. Basically, expect the Loan-to-Value, Appraisal and Lending Limits to vary between lenders as well as the time of the month.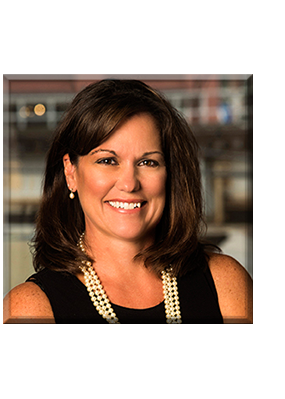 Jody Bruns / NMLS# 831033
Jody is a mortgage lender in Denver and is available at (720) 692-7245 if you have questions about home loans or mortgage programs in CO.
CLICK HERE for an instant online property valuation report.