Denver FHA Lenders
Getting Approved For An FHA Home Loan
With over 34 million FHA loans funded since 1934 when the program was created, FHA-insured loans appeal to a wider range of home buyers by offering more flexible credit standards and lower down payment requirements.
Purpose of Denver FHA Loans
The purpose of these loans is that the US Federal Housing Administration can help homebuyers by providing mortgage insurance on your loan.
The FHA itself does not actually make the loans, instead they "insure" the mortgages that a traditional lender or bank would make to a borrower. Basically, the FHA helps more borrowers afford to buy homes by giving lenders the assurance they need in the case where a borrower defaults on a loan and is unable to continue making mortgage payments.
Primary Benefits Of FHA-Insured Mortgage Loans:
No prepayment penalties on your loan
Can streamline refinance for a lower rate
Flexible Credit Requirements
Competitive rates and lower fees
Higher approval rates
Low Down Payment
Basically, the FHA helps more borrowers afford to buy homes by giving lenders the assurance they need in the case where a borrower defaults on a loan and is unable to continue making mortgage payments.
About The Denver FHA Mortgage
The FHA (Federal Housing Administration) was established over 70 years ago as a part of the National Housing act of 1934, in order to help out homes that need improvement, especially after the Great Depression there were numerous home foreclosures and a huge drop in the housing market as well due to failure in the banking system.
Since 1934, the FHA has insured millions of home mortgages with a market share of 30% in 2010 vs 3% in 2007. In 2009, FHA programs insured nearly 2 million loans, which included 750,000 first-time home buyers. Later in 1965 The FHA became a part of the Department of Housing and Urban Development's (HUD) Office of Housing.
HUD is a division of the U.S. federal government, it is a program that President Lyndon Johnson set in place and was put into law in 1965.
FHA Eligibility Requirements
The [city] FHA eligibility requirements may include:
Minimum credit scores starting at 580
2 years of steady employment/income
No bankruptcies within the past 12 months
No foreclosures within the past 2 years
The borrower must reside in the home as a primary residence
**If you do have a spouse as a co-signer, please keep in mind that their credit may be checked in the process of approval as well.
CO FHA-Approved Appraisal Required
An appraisal is required as well, but the appraisal must be ordered through a third party appraisal management company. During this process they usually look for repairs in conditions from minor defects, cosmetic defects to normal wear.
Debt-to-Income Ratio Requirements
There are two calculations. The first or Front Ratio is your housing expense-to-income ratio. This is your proposed mortgage payment (principal, interest, taxes, mortgage insurance, and homeowners insurance) divided by your gross monthly income.
The second or Back Ratio is your total monthly obligations-to-income ratio. This is your gross monthly payment including Mortgage PITI divided by your gross monthly income.
CO FHA loan requirements include a maximum debt to income ratio, that is primarily determined by the FHA approved lender underwriting your loan.
Employment Verification
Employment Verification your most recent pay stubs, W-2's for the past 2 years and Tax Returns, however if you are self-employed or have been employed for less than 2 years the lender may ask for additional documentations such as; federal income tax statements and/or profit & loss statements.
Eligible Property Types
The eligible property types include:
1-4 unit residences
Manufactured homes (mobile homes)
Must be owner-occupied. Keep in mind that this loan program may not be eligible for investment or rental properties.
You may be able to qualify for your second home for an FHA Home Loan if the first home isn't already a primary residence and you do not already have an FHA Home Loan in place for that Denver home.
**1-4 unit properties including condominiums are eligible; but please still check with your lender for manufactured housing eligibility.
Down Payment Requirements
The down payment for an FHA Home Loan is in most cases are considerably low compared to conventional mortgages. The minimum down payment for any FHA mortgage is usually 3.5% as opposed to the common 5% down payment requirement for mort conventional mortgage programs.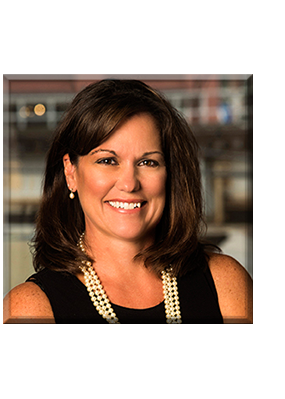 Jody Bruns / NMLS# 831033
Jody is a mortgage lender in Denver and is available at (720) 692-7245 if you have questions about home loans or mortgage programs in CO.
CLICK HERE for an instant online property valuation report.