Denver 203k Home Loans
203k Rehab loans are beneficial for those who are looking to buy and renovate a home. With a rehab loan through the FHA, you can increase the value on a home with a little bit of TLC work.
Summary
Overview
Related Articles
Basics of Denver 203k Rehab Loans
The Federal Housing Administration's rehab loan product known as the FHA 203(k)loan, was designed for those people who want to rehabilitate or repair a damaged home so they can live in it as their primary residence. These loans are endorsed by the government to encourage lenders to offer what would normally be thought of as a risky loan product.
The FHA 203(k) loan lets you include the money needed for repairs and related expenses in the loan, such as materials and labor. For example, if you wanted to buy a home which had no kitchen you could include in the loan the price of:
New Cabinets
Flooring
Refrigerator
Stove
Oven
Microwave
Sink
Dishwasher
Garbage Disposal
The cost to design and permit to install is also included in the loan. The loan can also include contingency reserve, up to 10-20%, for expenses above and beyond the estimates for repair and replacement. You can also get up to six months' worth of mortgage payments included to cover the mortgage while you're renovating the home, so that you won't have to make a double housing payment.
The loan can also include contingency reserve, up to 10-20%, for expenses above and beyond the estimates for repair and replacement. You can also get up to six months' worth of mortgage payments included to cover the mortgage while you're renovating the home, so that you won't have to make a double housing payment.
About Denver 203k Rehab Loans
For a down payment, you only have to come up with 3.5% of the purchase price plus repair costs. You will, however have to meet the usual borrower requirements for an FHA loan, like having a steady, verifiable income and a good credit score.
There are two types of FHA 203(k) mortgages; regular and streamlined which are also known as modified mortgages. Regular 203(k)s are for properties that need structural repairs and streamlined or modified are for those that need only non-structural repairs. Either can be used for purchase or refinance.
In addition to the usual mortgage loan application requirements, such as proof of income, proof of assets and credit reports, the 203(k) loan application requires the provision of a detailed proposal showing the work needed and detailed estimates on the costs of repair, plus an appraisal showing what the home will be worth when the work is completed.
The truly unique feature and benefit of the FHA 203k loan for most borrowers is that it includes up to 20 percent contingency reserved for repair expenses that exceed their estimates. The program also allows for borrowers to defer payments for up to 6 months during renovation.
The benefits of the FHA 203k Loan are:
Available for both purchase and refinance.
Flexible qualified credit ability to roll in most closing costs.
Able to use it for both distressed and non-distressed properties and major renovations.
Low down payment requirements.
Allows borrowers to borrow against the future value of the property once improvements are made.
The 203k loan does more than rehabilitate a home, it is also a great loan of choice for non-distressed properties that is just in need of a little remodeling work done to it.
Eligibility Requirements
FHA's primary goal is to help Denver borrowers purchase a home they may not otherwise be able to finance based on the down payment requirements of most conventional loan programs. To further that goal, FHA offers favorable loan terms, higher loan limits, and flexible down payment options to qualified buyers.
Denver Borrowers are not required to have a down payment or the income amounts that many conventional loan programs require, but you would normally still need to show evidence of a steady and verifiable income as well as a good credit score.
The credit qualification loan limits and other requirements for all FHA 203k loans are the same as regular FHA loans (a credit score of 640 or higher).
Borrowers must be able to show the willingness and ability to repay the loan back, similar to regular FHA loans, the maximum loan amount is based on the location of the property.
An appraisal is required but allows borrowers to borrow against the future value of the property once improvements are made.
Eligible Property Types
The property types eligible for a FHA 203k loan includes:
-Most 1-4 unit properties and also single unit properties that will be converted to a multi-property.
-Individual condominiums can also be eligible properties for the FHA 203k loan program but must meet some additional requirements. A condominium can only be renovated on the interior; the exterior may not qualify for this program. The FHA Renovation 203k Loan may be used for a second home or an investment property.
**The owner/occupant of individual condominiums can qualify while the investors may not qualify for this program.
Loan-to-Value
A standard 203k loan program allows a loan amount that is 110% of the after improvement value determined by the appraisal. An FHA 203k Renovation Loan consultant is required to perform a thorough home inspection in order to do the complete work write-up.
A minimum of $5,000 must be borrowed for the sake of repairs. The maximum loan amount depends on the proposed appraisal value. All other qualifying guidelines are pretty much similar to other FHA loans.
Credit Scores/ History Requirements
Although the 203k Renovation loan is flexible when it comes to credit scores and history, it is preferred that an individual may need a score of 640 or higher, this would be something to bring up to the lending professional.
Debt-to-Income Ratio Requirements
There are actually two different Debt-to-Income Ratios that underwriters will review in order to determine if a borrower's monthly income is sufficient to cover the responsibility of a mortgage according to the particular lender / mortgage program guidelines.
Most loan programs allow for a Total DTI of 43% and a Housing DTI of 31%.
Two Types Of DTI Ratios:
a) Front End or Housing Ratio:
Should be 28-31% of your gross income.
Divide the estimated monthly mortgage payment by the gross monthly income.
b) Back End or Total Debt Ratio:
Should be less than 43% of your gross monthly income.
Divide the estimated house payment plus all consumer debt by the gross monthly income.
Remember, the DTI Ratios are based on gross income before taxes. Lenders also prefer to use W2's or tax returns to verify income and employment.
However, the adjusted gross income is used to calculate DTI for self-employed borrowers on most loan programs. Since there is room for interpretation on these guidelines, it's important to review your personal income / employment scenario in detail with your trusted mortgage professional to make sure everything fits within the guidelines.
With the FHA 203k Renovation loan, the loan criteria allows homeowners to borrow against the future value of the property after improvements are made as opposed to the current value of the property that most programs would usually follow.
Contractor Requirements
There will be funds set aside for the renovations by your lender in a 'Repair Escrow' that should be included in your mortgage. When the renovation work is completed a licensed 203k inspector will be scheduled to come out for the inspection process to ensure that all rehab work is completed and up to par. After making a determination of the work being finished only the line items that are completed will be funded.
You do have the right to be present during the time of inspection and everyone involved in this process will have to sign a Draw Inspection paperwork; this includes: the borrower, the inspector, and the contractor before the paperwork can be submitted to the lender.
Process of a Draw
For the draw process, the owner or contractor scheduling the inspection must allow the 203k inspector 1 or 2 days notice ahead of time to be able to set a scheduled date and time. The reason for this is due to the paperwork involved, since it does usually require a whole day to be sent to all parties for signatures. The lenders would then send a two party check to the new property or a current address of the borrower. This is highly important to be certain of and letting your lender know when submitting your loan application.
The check from the lender is sent by 2nd day air making this a total of 7-10 days to complete this draw process. Also, remember to inform your contractor that 10% of each draw will be in hold until the renovation work is completed and final inspection has taken place. The 10% usually goes into what is called the "Hold Back" account to insure that all the work is done.
Keep in mind that you do not always need to hire a contractor to do a couple of home repairs, but you do need a licensed contractor to provide a copy of the Home Improvement License as well as a copy of the insurance along within a signed Construction Agreement that is required to be submitted to your lender before you can get a final approval in the loan. Another important hiring to take into consideration when choosing a contractor is your lender's approval in one that you choose. Make sure you hire a reputable contractor as this individual will be fixing up your home for you to live in.
HUD's Mission
HUD's primary goal is to help potential Denver buyers purchase a home they may not otherwise be able to afford, by providing mortgages with favorable loan terms, higher loan limits, and flexible down payment options. The 203k program is unique, because it facilitates homeownership for borrowers and houses that may not be able to qualify for a conventional loan program. The popular 203k can be used to purchase a home or refinance an existing mortgage, and at the same time cover the cost of a remodel or necessary upgrades and repairs.
Basically, a 203k loan is a regular FHA loan with an added component that allows for repairs, remodels and renovation. All 203k programs allow borrowers to finance the purchase price of the home along with the extra funds needed for repairs and closing costs. Once the home purchase transaction is closed, renovation funds are held in escrow and released through a draw process to pay for pre-determined renovation work completed by approved contractors.
FHA's low down payment requirements help borrowers obtain an affordable loan that allows them to rehabilitate a neglected or distressed property. 203k loans are an important tool to increase home ownership, as well as a significant community resource for neighborhood revitalization.
Renovation Funds and Permanent Financing in a Single Loan
Most mortgage financing programs only provide permanent financing. That means lenders will not close a loan or release mortgage funds unless an appraisal demonstrates that the current condition and value of the home provides adequate security for the loan.
If a property requires repair or rehabilitation, the majority of lenders will stipulate that the improvements be completed before they will offer a long-term mortgage. This means banks are not able to fund a conventional home loan until repairs are complete, and repairs can't be made until the house has been purchased.
FHA's 203k renovation loan is distinctive in that it allows the borrower to purchase the home and provides additional funds to cover the costs of the proposed remodel or rehabilitation. Prior to the 203k inception, borrowers interested in a distressed property were forced to obtain separate loans to cover purchase, construction, and long-term financing.

Related Articles About Page Title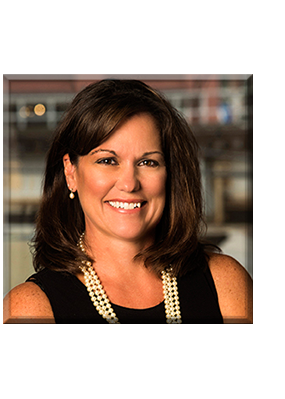 Jody Bruns / NMLS# 831033
Jody is a mortgage lender in Denver and is available at (720) 692-7245 if you have questions about home loans or mortgage programs in CO.
CLICK HERE for an instant online property valuation report.