How to Use Your Home as a Financial Asset throughout Your Life
Download our
Free eBook!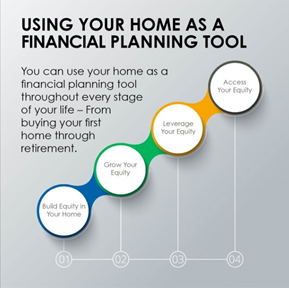 Owning a home is a part of the American dream but it can also be one of the most financially responsible decisions you can make in your lifetime.
Throughout your life you'll be presented with many opportunities to grow wealth and achieve your financial goals.
While there are other important financial decisions you'll make in your life like saving for retirement, accumulating wealth throughout your career or contributing to a 401k, building the equity in your home might just be the most important.
Use your home as a financial planning tool throughout the life cycles of equity: building it, growing it, leveraging it and accessing it when you need it.
Make sure your taking full advantage of your most valuable asset by downloading our free financial planning eBook today!
Disclaimer: Skyline Financial Corp. and its loan officers are not financial planners. Always ask your financial professional for more details.

8blocks has a business relationship with Skyline Financial Corp. ("Skyline"). 8blocks creates co-branded websites for Skyline and Lori Lee. Skyline and Lori Lee compensate 8blocks for this service. You are not required to use Skyline or Lori Lee's services as a condition to the purchase or sale of a home or other property. There are other mortgage lenders that may be able to offer you a mortgage loan. You are free to shop around to determine that you are receiving the mortgage rates and terms that fit your needs. Your choice of a mortgage lender or realtor will not affect current or future services and products provided to you by these unaffiliated entities.
Skyline Financial Corp. is not affiliated with Lori Lee or their brokerage. Each is solely responsible for the products and services it offers.
Skyline Financial Corp. dba Skyline Home Loans, Nationwide Mortgage Licensing System (NMLS) Company ID# 12072. Arizona Mortgage Banker License #927740, Licensed by the Department of Business Oversight under the California Residential Mortgage Lending Act File No: 4130296, Georgia Residential Mortgage Licensee, Illinois Residential Mortgage Licensee, Licensed by the New Hampshire Banking Department License #19536-MB, Ohio Broker/Banker Registration #MBMB-850231-000, Oregon Mortgage Lender License ML-2797, Washington Consumer Loan Company License CL-12072. Refer to www.nmlsconsumer.org and input NMLS#12072 to see where Skyline Financial Corp. is a licensed lender.