Words To Know
Common Real Estate Terms & Vocabulary
You may hear your real estate agent or title company use the following terms throughout your home buying experience. It is not necessary for you to know how to speak real estate in order to buy a home, but it helps to understand certain things your Denver real estate team are talking about to help speed up the process.
Acceptance:
Generally used when a seller accepts the terms presented in a purchase contract offer.
Contingency:
A "Subject To" provision in a purchase contract or mortgage approval that requires more work or documents to be submitted prior to a final decision to be completed.
Due-Diligence:
The period of time described in a purchase contract for the buyer and seller to perform certain duties such as appraisal, loan approval and inspections.
Deed of Trust:
In real estate, a trust deed or deed of trust, is a document wherein specific financial interest in the title to real property is transferred to a trustee, which holds it as security for a loan (debt) between two other parties.
One is referred to as the trustor the other referred to as the beneficiary. In its simplest terms the trustor would be the receiver of money and the beneficiary would be the lender of money. The trust deed document most likely would be recorded (constructive notice) with the County Recorder where the property is located as evidence of and security for the debt.
When the loan is fully paid, the monetary claim on the title is transferred to the borrower by reconveyance to release the debt obligation. If the borrower defaults on the loan, the trustee has the right to foreclose on and transfer title to the lender or sell the property to pay the lender from the proceeds.
Earnest Money:
The money deposited in escrow by a buyer in good faith to secure a purchase transaction.
Escrow:
A third party that holds money or property in trust until a transaction has been completed. There are several uses for the word "Escrow" in the real estate or mortgage process. Closing Escrow describes when a purchase transaction is complete. An Escrow or Impound account involves having your annual property and hazard insurance payments handled by a third party and taken out of monthly installments in a mortgage payment.
Equity:
The difference between a loan balance and a property's fair market value.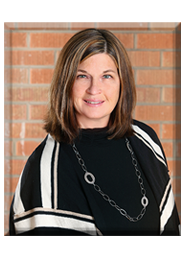 Choose Lori for all your Denver real estate needs and please don't hesitate to call with any questions you may have @ (720) 940-3052 whether they are about buying or selling. Read more Top Buyer Tips or Top Seller Tips.
CLICK HERE for an instant online property valuation report.