For Denver Home Buyers
Three Tips To Buying The Best Home
Whether you are buying a home to live in as your primary residence or as an investment property, there are a few simple steps you can take to help you find the best deal.
Tip 1 – Hire Your Own Representation
One of the most important tips we can give a homebuyer is to hire their own real estate agent who will represent them exclusively through the negotiation, escrow and closing process.
Many homebuyers believe that they may get a better deal if they work directly with the sellers or the real estate agent who represents the sellers. However, the seller's listing agent represents the seller's interests first, which typically involves getting the most money for their property.
It is beneficial to have a buyer's agent in your corner who knows the Denver market, understands real estate trends and is working full-time to make sure your real estate goals are met.
Keep in mind that it is common for the seller to cover all real estate agent commissions out of the proceeds of their listing, which technically means buyers do not have to pay for a real estate agent. There are always circumstances that could change that, so it's important for you to ask your agent what circumstances would require a buyer to be responsible for their agent's commissions.
Tip 2 – Walk The Neighborhood
Another simple tip that will help you find the perfect home is to walk or drive the neighborhood during a few strategic times of the day and night.
Listen to the sounds of traffic, dogs or nearby businesses. See if the streetlights provide enough or too much light. Make note of the amount of cars parked in the neighborhood after typical work hours. If you commute during peak driving hours, experience how the traffic or school zones will impact your daily drive. Even having a conversation with a neighbor is a good way to get a feel for the neighborhood.
There is a reason why a property's location is a major factor in its value, and it's important to preview your possible new neighborhood in the morning, afternoon and evening.
Tip 3 – Make Your Mortgage Consultant Your Best Friend
Our third home buying tip is the best way to get the most value when buying real estate.
Getting your personal mortgage plan in place is obviously going to help strengthen your negotiating position, and it is typically required when submitting an offer.
A skilled mortgage professional can advise you on the many different loan programs available to you. From first-time home buyer loans to any complicated niche programs, you need to trust in your lender to provide you with a few of the best options for your home purchase. There are even a number of programs your lender could share with you that include renovation costs or additional funds for energy efficient upgrades.
These things can improve the immediate value of your property while easing out-of-pocket home improvement costs that may be needed. This might help you get a better price with funds to allocate towards your own personally chosen upgrades for kitchen, cabinets, carpet or paint.
You can also get insight on what type of loan programs your property is or is not eligible for for future reference. For example, certain government insured loan programs have restrictions on condos or HOAs, which could prevent a future buyer from placing an offer on your property if you choose to sell a few years down the road.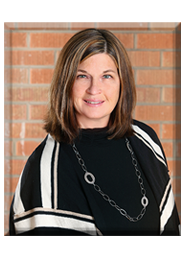 Choose Lori for all your Denver real estate needs and please don't hesitate to call with any questions you may have @ (720) 940-3052 whether they are about buying or selling. Read more Top Buyer Tips or Top Seller Tips.
CLICK HERE for an instant online property valuation report.