Denver Buyer FAQs
Top Real Estate Questions From Buyers
How is the Denver real estate market, and should I contact an agent or mortgage professional first?
The common questions from our homebuyers start out basic, but it's amazing how advanced the level of interest becomes as soon as the process of finding, negotiating and closing on a property proceeds.
Please feel free to give us a call at (720) 940-3052 to discuss any question or concern you might have about the real estate or mortgage process.
---
How do I know when I'm ready to buy a home?
Buying a home is a personal decision that should not be taken lightly. Many people purchase real estate to live in when they plan on staying in the same location for more than 5 years.
Your estate planner, CPA and attorney are great resources to consult about any potential benefits that you may gain from owning a home.
Factors to consider include monthly payment, down payment, savings over renting vs buying, location and lifestyle.
You should also consider the time you plan on staying in your property before either selling or renting it out and purchasing something new.
Depending on whether we're in a "Buyer's" or Seller's" market may also influence your decision to purchase real estate at any given moment.
---
What's the difference between a Buyer's and Seller's market?
Simple economics is the rule of thumb here.
Everyone wants to "buy low and sell high," but the truth of the matter is there is no way that can happen for everyone, every time.
Seller's Market = More buyers than sellers (or available properties)
Buyer's Market = More sellers (or available properties) than buyers
When there is limited inventory that multiple buyers are competing for, then sellers generally have the advantage of accepting the most favorable offer they receive. An experienced real estate agent representing a buyer knows how to present attractive offers that may be considered by a seller.
On that note, having a solid mortgage pre-qualification letter or even a full conditional lender approval before shopping for homes is a wise decision, unless you are paying cash and not interested in leveraging your money with a mortgage loan.
---
Is it better to rent or buy a home right now?
This can be a decision based on economics, your personal financial scenario or simply emotion.
Renting tends to be a short-term solution, while purchasing real estate has longer lasting benefits.
If interest rates appear to be moving up along with the price of homes, then securing a lower rate and purchase price now might make financial sense.
Most people get in trouble with buying real estate to live in when they let the "investment opportunity" discussion dictate the outcome of this important decision.
If you have decided to stay in one area for a while, and the cost of purchasing is less than renting, then it might be an easy choice to make.
---
What is a first-time home buyer?
The term "First-Time Home Buyer" is defined differently, depending on which mortgage program or state grant a borrower is applying for. There are many mortgage programs that are tailored to new buyers and endorsed or guaranteed by the government to help increase home ownership opportunities.
The U.S. Department of Housing and Urban Development, of which the Federal Housing Administration is a part, defines a first-time home buyer as anyone who has not purchased a primary residence in the past three years.
Also considered first-time buyers for the purposes of FHA programs are single parents and displaced homemakers who have recently returned to the workforce; someone whose primary residence falls short of local or state building codes and cannot be brought up to code for less than the cost of a new home; or someone whose home is not permanently fixed to a foundation, such as a mobile home.
---
How many homes do I need to preview before making an offer?
As many as you need. Buyers can literally search thousands of available properties online to get a good feel for neighborhoods, market patterns, local amenities, schools…and the list goes on.
On the right side of this page there is a drop down of links to pre-defined property searches to get you started.
You can also contact our real estate team to customize a no obligation automated search for you that will email you daily or instantly when something hits the market that matches your criteria.
Keep in mind that the Internet cannot replace the experience and knowledge real estate professionals can bring you.
---
Do I find a real estate agent or mortgage officer first?
Both are part of your Real Estate Team, and either should have a trusted source of referral partners that they can introduce you to while you're in the process of interviewing real estate professionals to help you with your home purchase.
If you need a mortgage, then your real estate agent should require you to have a pre-qualification letter prior to scheduling an appointment to preview properties, especially in a Seller's market.
The benefit of meeting with a mortgage professional ahead of time is that you can discuss various mortgage programs that may require specific language or property criteria that your agent needs to know about. Knowing what you can afford will also help your agent research and recommend the right listings for you to preview.
Waiting around for a loan pre-approval letter shouldn't prevent you from researching the market though. Our website has several options for previewing properties online, and you can also have your real estate agent email you specific homes that meet your criteria.
---
Do I need a loan pre-approval before viewing homes?
Yes, you will need to have a pre-qualification letter prior to submitting a purchase offer if the sale of the property relies on you securing mortgage financing.
Experienced real estate agents generally require buyers to have that initial pre-qualification discussion with a mortgage company before getting serious about driving around to look at properties with the intent on making an offer.
However, you can start the conversation with a real estate agent about communities, properties, the market conditions… and so on prior to having that mortgage pre-qualification letter in hand.
The mortgage company plays a major role throughout the entire process and the responsibility for closing on time theoretically rests with their team of processors and underwriters. If the mortgage company has a strong working relationship with the participating real estate agents, then the transactions tend to go more smoothly.
Many home buyers actually start with a mortgage company that they like and trust first, and then ask them for a referral to a few agents that they work strongly with who would be a good fit.
---
Will I get a better deal if I use the seller's agent?
A "Buyer's" agent represents a buyer in the buyer's best interest.
A "Seller's" agent represents the seller in the seller's best interest.
Some buyers feel like they would get a better deal if they work directly with the agent selling the home, but that is generally not the case for the reasons mentioned above.
Since a sales price is negotiated between a buyer and seller, don't you feel like the seller would have a competitive advantage if they had professional representation in their corner?
---
Who pays the real estate agent commissions?
It is common that a seller will pay the buyer's agent's commission, unless specifically stated in a contract.
Keep in mind that a property should sell at fair market value, which is backed up by the professional opinion of the agent representing the buyer and validated by an appraisal.
---
Do I need an agent if I'm buying new construction?
It is highly recommended for the reasons mentioned above. The listing agent representing the builder is looking out for the builder's best interests.
Important – If you preview model homes without your buyer agent, then the new home builder may not pay your agent's commission. This may put you in a situation where you have to deal directly with the builder's representing agent alone.
---
What appliances come with a home?
Built-in appliances, such as dishwasher, microwave, oven and disposal are considered part of the home. Items such as refrigerator, washer and dryer are the seller's property, but can be negotiated as part of the sales contract.
---
Where does my earnest money go?
The Earnest Money Deposit is credited back towards the buyer's closing costs and/or down payment.
Any additional funds are given back to the buyer from the escrow company.
---
Do I need to sell before I can qualify for a new home?
This is a topic to be discussed as part of your mortgage pre-qualification process, which is why it's important to have the initial conversation with the lender before putting up earnest money and entering into a sales contract.
If you can qualify for a new home loan with both mortgage liabilities, then the next question you need to answer for yourself is whether or not you can truly afford both payments in the case that property A doesn't sell for awhile.
Some buyers come up with the idea of buying a second home to live in and then letting the current property go into default / foreclosure. This practice is actually considered fraud and could end very badly.
However, it is an honest challenge that many buyers/sellers face, regardless of which type of market they are in.
If it is easy to sell, then finding a property and getting an offer accepted might be difficult.
On the flip side, in a buyer's market, it might be easy to find a home and hard to sell.
Work with your real estate agent and lender to strategically plan how to make this transition without breaking the law or putting yourself in a stressful situation.
---
Will I get a better deal buying a short sale or foreclosure?
Maybe, provided your real estate agent knows what they're doing and how to communicate the obstacles to you.
Cash vs Mortgage play a key role in this scenario as well.
Ask your lender about an FHA 203k Renovation loan, which is a special program that allows a buyer to purchase a fixer upper with as little as 3.5% down and roll all of the upgrades and rehab costs into a 30 year lower interest rate mortgage.
An "uninsurable" property is one that a typical lender wouldn't finance. For example, a foreclosure where the previous owners literally took the kitchen sink when they vacated the property. Since cash-buyers are primarily the only people who these types of properties are marketed to, the selling prices tend to be lower due to market demand.
---
Are there benefits to buying in a homeowners association?
Yes and no, it depends on your personal opinion based on several factors. HOAs have several rules and regulations that all homeowners have to follow. There are also extra monthly HOA dues that you'll need to pay in addition to your mortgage payment, property taxes and homeowner's insurance.
HOAs do have their advantages with extra amenities, such as gated communities, parks, and landscaping.
---
What is title insurance?
By including title insurance when purchasing a property, your title insurer takes on accountability for legal expenses to defend your property title, should it ever be challenged.
The title company who examined your property's title, and subsequently issued a title insurance policy, will then take on the legal expenses to defend your interest in title for as long as you are in possession of an interest in the property.
If the defense is not successful, you will be reimbursed for any loss of value of the property.
---
Do I need to have a home inspection?
We believe yes, because it will save you money in the long term.
The home inspection report should clearly identify any potential significant defects, and give the home buyer a realistic estimate of the costs of repairs so that they can be negotiated in an updated purchase contract.
An inspection should also highlight any areas or features that need to be addressed in the near future which may be reaching the end of their useful life span.
---
When do I get my keys?
When the final closing documents are signed, funds have been delivered from your mortgage company (if getting a home loan) and the deed has been recorded.
This process can take anywhere from 10 – 72 hours generally. Weekends, end of the month, acts of God and final mortgage funding conditions can stall this process.
Your lender and real estate agent will be on top of it to make sure this final step is quick and painless.
---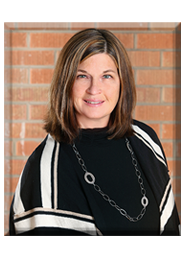 Choose Lori for all your Denver real estate needs and please don't hesitate to call with any questions you may have @ (720) 940-3052 whether they are about buying or selling. Read more Top Buyer Tips or Top Seller Tips.
CLICK HERE for an instant online property valuation report.