Real Estate Agents In Denver
Hiring The Best Real Estate Agent
Convenience and Confidence are the two primary benefits that a real estate agent should provide you as a buyer.
The National Association of Realtors estimates that 9 out of 10 homebuyers will use a real estate agent in the search process. Some buyers may contact a listing agent directly or others may find an agent of their own who represents them, the buyer.
Both agents can show you a home, but unlike the listing agent who represents the seller's interest, a buyer's agent protects the buyer's interests during the crucial negotiating and closing process.
Convenience:
When shopping around for your real estate agent, make sure they can meet your expectations for communication and availability, as well as provide you with access to search properties online from their MLS at your convenience.
A full-time real estate agent is constantly plugged into the local market and can contact you immediately if a property that fits your criteria becomes available. During times when property inventory is low, it is not uncommon for new listings to receive multiple offers within the first few days or hours it goes online.
An aggressive agent can also call the listing agent for some background information on the state of the property, its condition and possibly find out any insight about the seller's motivation or whether or not that property has many offers.
This agent insight will save you a significant amount of time and money.
Confidence:
A good way to gain confidence in an agent's ability to help you make the best decisions is to ask them to list a number of challenges most buyers face, and then have them explain how they have helped previous buyers overcome those obstacles.
An "experienced" agent doesn't necessarily have to be measured by the number of years that they have been in the industry. Some agents spend their first several years working on a team through a mentorship program where they gain valuable training participating in hundreds of transactions.
Even seasoned real estate professionals run across new challenges and contingencies, but it's their problem solving skills and access to resources that enable their success.
The Difference In Representation: Exclusive vs. Dual
In many states, it is legal for an agent to represent both the seller and buyer on a transaction.
Since it is typical for the sellers to pay the real estate commission for both agents, many homebuyers believe that they might be able to get a better deal on a property if they deal directly with a seller's agent.
While the dual agent may take a reduction on the full commission, keep in mind that their primary objective is to get the seller the highest price for their property. Basically, they might win a few percentage points off of the price, but they stand to lose on the overall negotiation by having their own representation.
Top Questions To Ask When Shopping For An Agent:
What are the top 5 challenges buyers face in Denver?
How will you help me avoid surprises?
What's the average number of homes your buyers preview?
How do you feel about dealing with foreclosures or short sales?
When are you available to show homes?
Will we deal with you or do you have a team?
Are we in a buyer's or seller's market?
What scares you about buying real estate?
What's the typical offer sellers are accepting these days?
How involved will you or your team be throughout the process?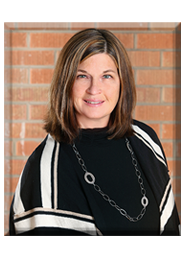 Choose Lori for all your Denver real estate needs and please don't hesitate to call with any questions you may have @ (720) 940-3052 whether they are about buying or selling. Read more Top Buyer Tips or Top Seller Tips.
CLICK HERE for an instant online property valuation report.